I hate crushes.

I also hate not being able to distinguish between people liking you or just being really friendly.

On the plus side I was quite impressive in my Delict tutorial today. Probably because I've already done the course...

Aaaaaargh. Pretty. Nice. Friendly. Political. Damn you.

Also, I found a nice picture of me from last week at Ruth's leaving do. You can see my new hair (shorter and darker than before).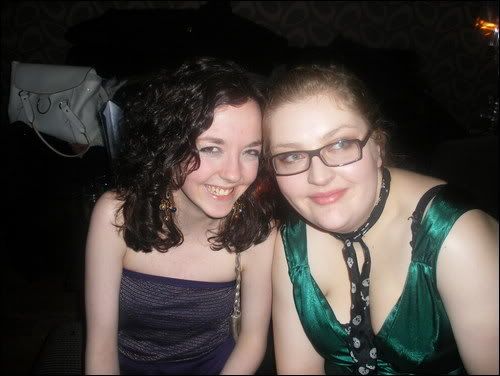 Me (on the left obvs) and Eliza looking glam


Now you can all comment with how amazingly gorgeous I am. Ha. Ha. Ha.

Goodnight!

Rachel
xxx